If you are a keen swimmer, counting the number of laps while you pound the water can be difficult.
Fitness wearables company Misfit has teamed up with Speedo and released a tracker that it claims can work with all stroke types to monitor how many laps you complete.
The device, called Speedo Shine, will work with the Android and iOS version of the Misfit app.
In addition to counting laps, the tracker will also measure distance and calories burned as well as monitor walking, running, cycling, and light and deep sleep.
Olympic Gold Medalist Missy Franklin, who has endorsed the product, said: "One of the most difficult parts of swimming for fitness is keeping track of laps and the Speedo Shine eliminates that challenge."
"With theSpeedo Shine, you can focus on getting the most out of your water workout and it's also a great looking accessory to wear."
SEE ALSO:
The Apple Watch Started Life As A Revolutionary Fitness Tracker But It Cost A Fortune
Wikipedia, Fitness Trackers and Health Apps: Proceed With Caution?
Best Fitness App 2015 For Android And iPhone
Wearable Tech That Won't Force You Into Becoming A Fitness Freak
9 Best Fitness Gadgets: Trackers, Action Cameras And Headphones
Other wearable brands, including Fitbit and Jawbone, have produced comparable products to Speedo Shine but few have managed to fully dominate this niche market.
According to a report from the BBC, Fitbit warned customers that its tracker will not withstand the force of swimming strokes.
However, Speedo Shine is water resistant up to 50 metres deep and has an LED display that tells the wearer how far away they are from achieving their goal.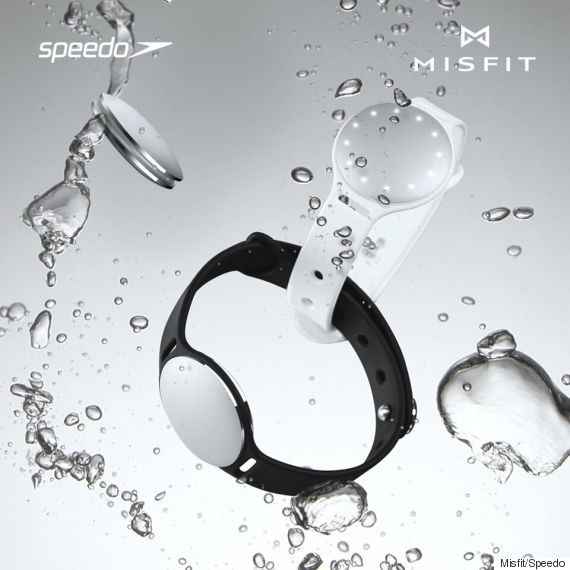 It will be available from September exclusively at Apple stores as well as on misfit.com, and Speedo's online store –speedostore.co.uk for £59.99.